Awnings
One of the big debates when you first acquire a caravan is should you have an awning. There is no right or wrong answer to this question it will depend on your style of caravanning. Lets take a couple of scenarios. There are just two of you, and you like to travel around rather than staying on one site for longer than a couple of days. In these circumstances you could find putting up either a Porch or Full Awning a bit of a chore. Alternatively you have a couple of older children who want their own space then perhaps an inner tent or awning annex in a full awning might be the answer.
I suppose there are 3 main types of awnings used by caravanners. A simple awning may just be a sun canopy just to provide some shade in hot weather. Sun canopies come in two varieties. Firstly you have a canopy that fits in the awning rail of the van and is usually held in place with three poles and a limited amount of pegging. It can just consist of a top section or can have sides that give a little protection from side winds and privacy.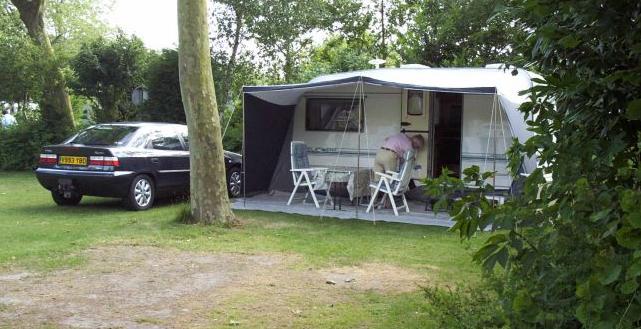 Sun Canopy >
Another variation on the sun canopy theme is the 'Caravanstore' which is a sun canopy that is stored in a pouch which remains attached to the awning rail whilst towing. When you get to a site you unzip the pouch and the canopy extends out supported by two lightweight legs. The advantage of this type of canopy is that it is very quick and easy to bring into use and to put away afterwards. This type of awning might be less stable in windy weather but the upside is that it would be easy to put away quickly, particularly if the wind was accompanied by rain!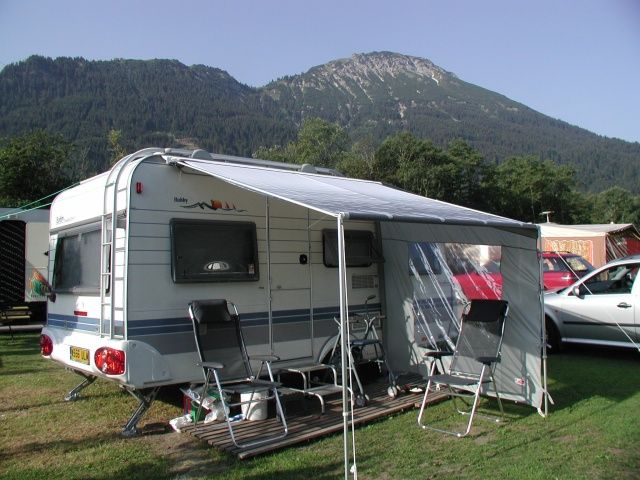 Caravanstore >
(Thanks to Doc for the picture)
Next come the Porch and Full awnings. Arguments rage on the type to buy. Having had both types my own preference is for a full awning, especially for longer stays. Porch awnings are fine for autumn/winter camping where you just want to keep wind/rain/cold from the caravan door and you need a place to take off boots before entering the van. They seem to be as time consuming to put up as a full awning and in some ways more complicated.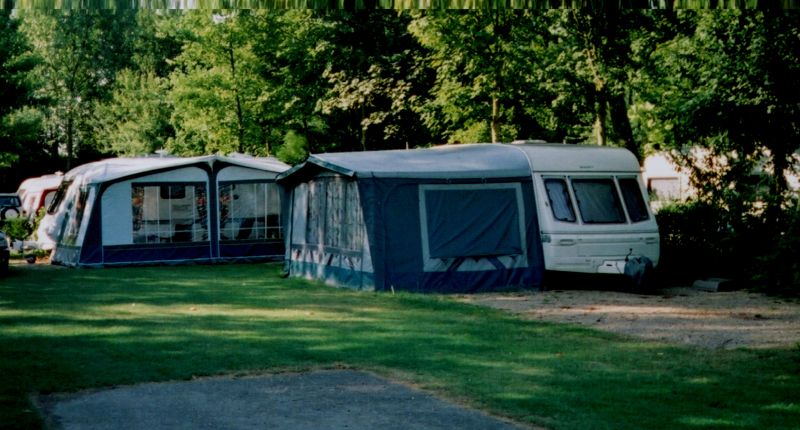 Full Awning >
A full awning can be used for extra accommodation you can even buy a bedroom annex for some awnings. They give more shade in hot sun than a sun canopy and also more privacy.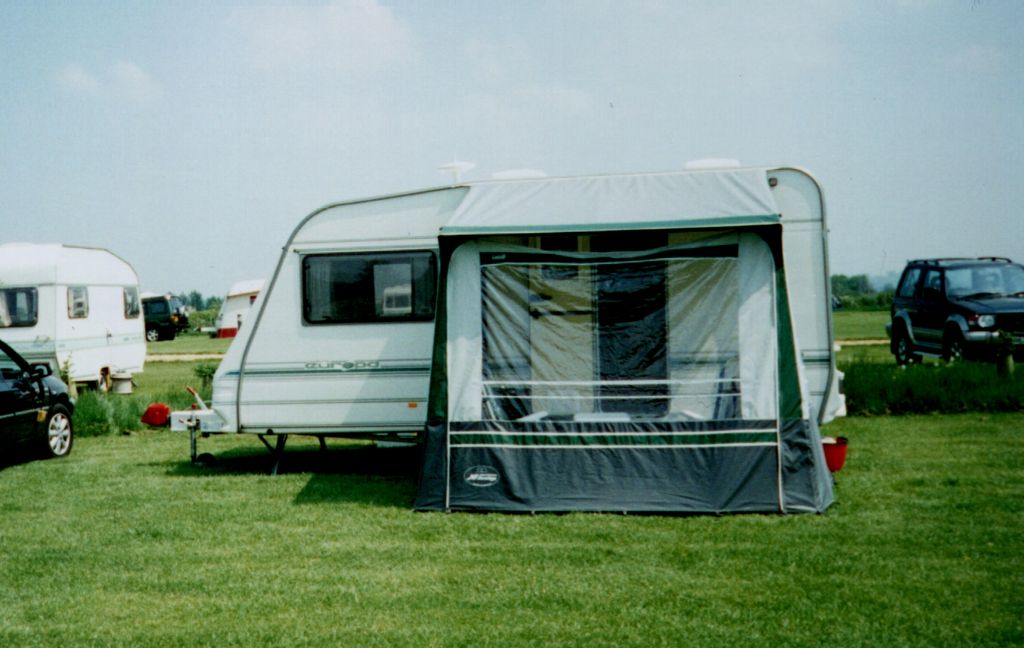 Porch Awning >
Useful for keeping the cold and wet off the caravan door in early and late season. If you purchase a larger model they can be a substitute for a full awning with some weight saving. However the effort required to put up can be as much as a full awning.
An awning, of whatever type, is a considerable investment so its important to buy the right size. Most manufacturers give information on awning sizes in their caravan handbooks. Usually this consists of the measurement from the ground at the front of the van, up around the awning rail to the ground at the back of the van. Most awning manufacturer web sites give an illustration of this method. Porch awnings are sized by the height of the van and often three sizes are available, 7ft,7.6ft and 8ft. Most modern vans will be the latter. Prices of awnings vary considerably, don't make the mistake of thinking the cheaper ones are no good. You can pay over a £1000 for a new awning but you do seriously have to consider the use you will make of an awning. If you have a seasonal pitch where the awning is left up all the time you may benefit from spending more. However for general use some of the less expensive brands will give you excellent service. Often you will get a choice of awning pole material. Traditionally awnings came with steel frame. There is no disadvantage with steel except that it is heavy compared to the alternatives. On some of the expensive awning you get the choice to have fibre glass awning poles, this gives you the advantage of strength and light weight. More recently manufacturers have offered Alloy poles which are very light. Some people are concerned about whether alloy will stand up to bad weather. My own full awning has alloy poles and I have found no disadvantage, including use in stormy conditions.